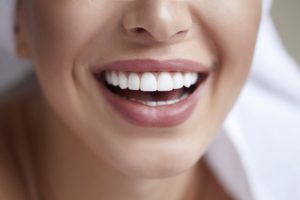 A lot of people are in the market for a smile upgrade, but will they make the best choice for an improvement? If your teeth have issues like misalignment, discoloration, or maybe a chip, you might avoid a public smile even when you want to be friendly.
Fortunately, you can always turn to porcelain veneers and make a drastic improvement. One of the most popular procedures in cosmetic dentistry, veneers can solve all sorts of dental drama you might be facing. Keep reading to learn some benefits of porcelain veneers from your cosmetic dentist in Coppell.
The Procedure Is Minimally Invasive
Compared to other dental restoration options you might be considering, getting veneers is an easier process. It's virtually painless, so most patients require little-to-no anesthesia. Your dentist removes an ultra-thin layer of enamel to prep, and then each veneer is placed using dental cement. If no sedation is needed, you'll drive yourself home – just be careful not to stare at your winning smile in the rearview mirror!
Enjoy a Smile That Looks Natural to People You Meet
The dental lab uses impressions of your teeth to create veneers that match your enamel color and the contour of your teeth perfectly, so it makes sense they look like the real thing. Your dentist will sculpt each overlay to ensure they blend seamlessly. Then you'll have a smile secret to carry with you for many years to come.
They Are a Quick Fix for Cosmetic Flaws
While veneers can change your oral health outlook in the long term, they are also a game-changer in your immediate future. They can address a lot of cosmetic issues like:
Stained or discolored teeth
Misshapen teeth
Gaps in your smile
Missing teeth
Chipped teeth
Veneers Are a Long-Term Solution
Not only can they last you well over a decade with proper care, but veneers can resist staining and decay better than natural teeth. Unlike tooth enamel, veneers are nonporous in that they do not have tiny holes through which liquid can pass. A set of veneers can keep your smile looking sensational for 20 years, so it's a significant moment when you decide it's time to take your smile to the next level.
They Are Not Hard to Take Care Of
If you know how to care for natural teeth, then you already know the procedure for veneer maintenance. Simply brush your teeth twice daily and floss at night to keep your pearly whites in their prime. Visiting your dentist regularly for checkups and cleanings will also help the cause.
Getting veneers in Coppell is a big decision, but it's also an easy one when you consider their benefits. Your cosmetic dentist will be able to answer all your questions during a consultation so that you can be confident in your decision.
About the Practice
At Sandy Lake Dental and Orthodontics, we are happy to serve the smiles of Coppell, Lewisville, Carrollton, and Irving. We are a multi-specialty practice, meaning that whatever treatment you get here, it'll probably be performed by an expert in that field. In fact, our dentists frequently collaborate on treatment plans to make sure you're receiving the best care at all times. If you are interested in porcelain veneers, we can definitely take your smile to new heights. To schedule a consultation, visit our website or call (972) 393-7348.