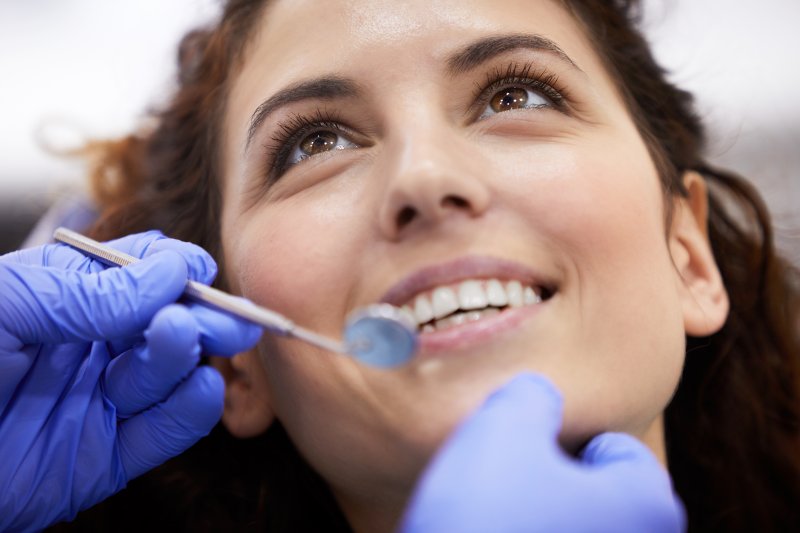 October is officially here. Do you know what that means? Halloween is right around the corner! Most people look forward to all the frightening yet fun activities, like going to haunted houses or watching scary movies. However, there's one thing that deeply terrifies people year-round – root canals. Did you know that more people are afraid of getting a root canal than speaking in public? Luckily, there are many ways you can avoid needing one! Read on to learn how preventive dentistry can keep your smile healthy.
Why Is Preventive Dentistry Important?
Maintaining good oral health requires more than just brushing and flossing. You must also visit your dentist regularly for preventive dentistry services to ensure your smile is in optimal condition. There are many benefits to attending bi-annual checkups and cleanings, including a lower risk of dental problems and early identification of issues that could become severe complications.
Preventive dentistry services typically include:
Regular oral examinations (usually every six months)
Professional teeth cleanings
Routine X-rays
Does Dental Insurance Cover Preventive Dentistry Services?
Since preventive dentistry plays a crucial role in oral health, most dental plans do cover it. However, every policy is unique, meaning preventive dental insurance coverage will vary from person to person. Depending on your specific plan, services like oral examinations, teeth cleanings, and routine X-rays may be covered 100%. Although most plans cover two teeth cleanings and oral exams per year (one every six months), it's important to review the details of your dental insurance to understand your limits and frequencies for preventive care.
Tips to Avoid Needing a Root Canal
Aside from using your preventive dental insurance coverage, here are some additional steps you can take to avoid needing a root canal:
Practice good oral hygiene. You must brush your teeth twice a day and floss daily to keep your teeth clean and healthy.
Be careful with hard foods. Biting down on hard candy like a lollipop or jawbreaker can easily result in a damaged tooth, causing cracks that allow bacteria to enter your root system.
Avoid chewing ice. Like hard candy, chewing on ice can also cause a fractured, cracked, or broken tooth. If that happens, bacteria can have an easy route into the nerve center of your tooth.
Wear a mouthguard. While playing sports, make sure you wear a mouthguard to protect against oral injuries!
Stay away from acidic foods and drinks. These not only break down the enamel but coat teeth in sugar for bacteria to feast on.
Don't ignore tooth pain. Any type of pain indicates that something is wrong in your mouth. You should never ignore it! Otherwise, you risk needing more complex and expensive treatments down the line.
See your dentist regularly. They can spot a cracked tooth early and treat it before it needs a root canal.
If you're afraid of getting a root canal, use your preventive dental insurance coverage and follow the tips outlined above to avoid needing one. These practices will ensure your smile stays healthy for years to come!
About the Practice
At Sandy Lake Dental & Orthodontics, we offer comprehensive services guaranteed to meet all your oral health needs. Our team provides exceptional, high-quality, compassionate dental care that the entire family can enjoy. If you want to avoid a root canal, we can help you do just that with our preventive dentistry services. To learn more, visit our website or call (972) 393-7348.