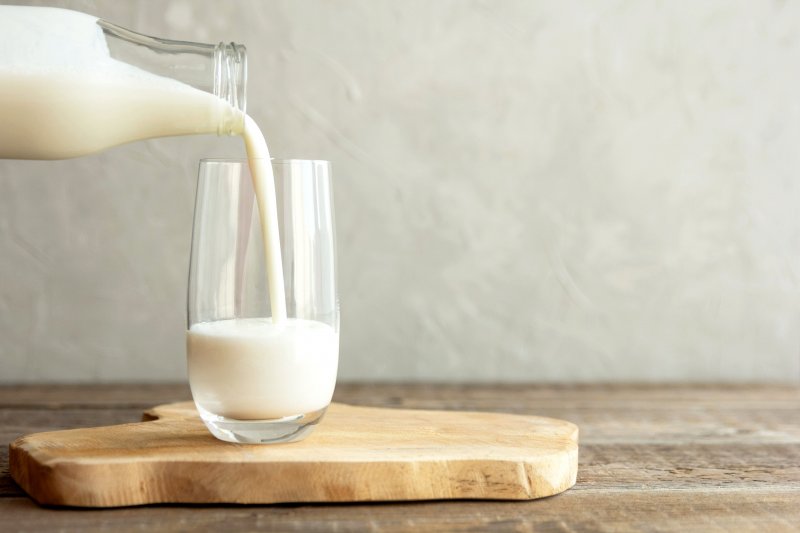 Maintaining good oral health involves more than just brushing and flossing. Your diet also plays a crucial role in keeping your mouth healthy! Everyone knows that milk contains essential ingredients and nutrients your teeth need. But with so many options to choose from, how do you settle on the best one for your smile? Read on as your dentist in Coppell explains how milk can affect your oral health and things to consider when browsing down the dairy aisle.
How Does Dairy Benefit Your Oral Health?
Milk and other dairy products are excellent sources of calcium. Why does that matter? Well, the mineral supports vital metabolic processes and plays an essential role in strengthening your bones and teeth. There are several reasons why dairy is a crucial part of our diet, including:
It contains casein proteins which protect the enamel from decay
It is rich in calcium and phosphorus, which are essential minerals that repair damage to teeth from bacteria
It helps neutralize acidic or sugary foods and drinks
It helps stimulate saliva production, which helps maintain, repair, and naturally cleanse teeth
What's the Best Type of Milk for Your Teeth?
Almond milk, coconut milk, cow's milk, soy milk – it seems like there are endless varieties of the drink! Let's take a closer look at two of the most popular forms of milk and how they affect your smile.
Cow's Milk
Cow's milk is one of the most popular dairy choices – and there is a good reason for that. It's packed with calcium and vitamin D, a powerful duo that replenishes minerals in the teeth and helps strengthen them. When you consume sugary, acidic, or starchy foods, the bacteria in your mouth feed on these particles and produce a harmful acid that weakens the enamel. As a result, it leaves teeth more susceptible to infection, decay, and cavities. Luckily, cow's milk can remineralize tooth enamel and prevent these issues.
Soy Milk
Even though soy milk does contain calcium and vitamin D, it's in dramatically lower amounts. Plus, one study found that bacteria in your mouth produce significantly more acid when introduced to soy milk than cow's milk. That means your risk of enamel erosion, tooth decay, and cavities are much higher with this product. In a nutshell, soy milk is not as beneficial for your teeth and bones as cow's milk.
How to Get More Calcium in Your Diet
Drinking milk is one of the easiest ways to meet the recommended daily amount of calcium. If you're not a fan of milk, don't worry – try these alternative calcium-rich dairy options to meet your needs:
Plain yogurt
Mozzarella, cheddar, and cottage cheese
Meals that contain buttermilk
Frozen yogurt and ice cream (only in moderation!)
Milk offers incredible benefits to your oral health. Now that you know how it can affect your smile, you can make the right choices to help your pearly whites last a lifetime!
About the Practice
At Sandy Lake Dental & Orthodontics, we offer comprehensive, world-class, personalized dental services that the entire family can enjoy. From standard cleanings to root canal therapy, we've got everything your family needs at one convenient location. We are passionate about educating our patients to help them make informed and confident decisions that involve their smiles. If you have any questions about choosing the best type of milk for your teeth, our team is more than happy to answer them. Visit our website or call (972) 393-7348 to schedule an appointment and speak to a professional.