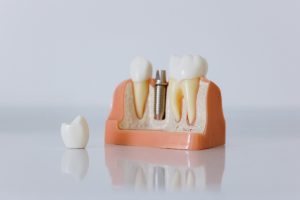 Are you ready to finally take the leap to replace your missing teeth with dental implants in Coppell? That's great! Scheduling a consultation with an implant dentist is the first step toward completing your smile. There are many options in the area, but which is the best choice for you? You don't want to trust the procedure to just anyone. Here are 6 tips to help you find the perfect dentist to rebuild your smile.
1. Training and Qualifications
Many dentists offer dental implants; however, few have undergone the advanced training to perform the entire process in-house. You can skip being sent to another location for your implant surgery by choosing a dentist who has completed continuing education in implantology. You'll save time and money while enjoying a higher level of care by keeping everything in-office.
2. Professional Accreditations
There are various dental organizations a dentist can voluntarily join, like the American Academy of Implant Dentistry. When reviewing a dentist's qualifications, look for any memberships to professional organizations, which shows they take their career, services, and reputation seriously.
3. Advanced Technology
Dental implants can last for a lifetime with the right foundation. Modern technological advancements are crucial to ensuring their long-term success. Choose a dental practice that embraces the latest innovations in dentistry to ensure your smile has everything it needs to thrive from the very beginning, like digital X-rays, digital impressions, and computer-guided technology.
4. Financing Options
It isn't any secret dental implants can be expensive upfront, although they are the most affordable long-term. You need a dental practice that offers several payment options to keep your treatment within your budget. Besides using your dental insurance, ask your dentist in Coppell about other payment methods they accept, like third-party financing.
5. Convenient Location
The process of treating your tooth loss can take several months to complete, so you can expect to need to visit your dentist regularly. Consider the dentist's office hours and location to ensure they accommodate your daily responsibilities to make maintaining your appointments easy and stress-free.
6. Reviews and Testimonials
Take the time to read online reviews and testimonials. You'll have firsthand insight into the quality of the services and the results you can expect to receive to feel confident in the decision you're making for your smile.
Schedule Your Consultation
Treating your tooth loss with dental implants is a big investment. You deserve to benefit from the best care possible. Take the time to make the ideal decision for your needs and expectations by reviewing all your options in the area. With the right dentist by your side, you can enjoy a permanent solution to replace your missing teeth.
About Dr. Bryan Moore
Dr. Moore earned his dental degree at the Baylor College of Dentistry. He has completed additional training in dental and implant surgery, as well as IV sedation. He can perform the entire dental implant process in-house from a comfortable, modern office. If you're interested in dental implants, contact our office today to schedule your consultation.