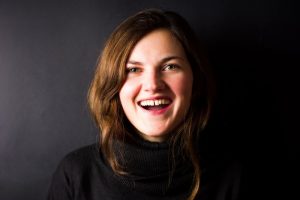 If you're interested in getting a straight smile, you probably hate the idea of having to wear metal braces in your mouth for a few years to attain those results. Fortunately, there are not one, but two more aesthetically pleasing alternatives – veneers and Invisalign clear braces. Keep reading as a cosmetic dentist in Coppell explains the difference between Invisalign and veneers and how to tell which treatment for fixing crooked teeth is right for you!
How Invisalign Works
Instead of metal brackets and wires, Invisalign uses clear plastic trays to gently shift your teeth into more even, attractive positions. Each pair of these aligners is worn for 20-22 hours a day for a few weeks before switching to the next set. Invisalign is increasingly becoming one of the most popular cosmetic dentistry treatments because it is:
Practically invisible – Like the name suggests, Invisalign's aligners are nearly see-through, allowing you to smile confidently throughout the course of your treatment.
Removable – Because the aligners can be taken out, you can eat all of your favorite foods and brush and floss much more easily than you would be able to with braces.
Comfortable – The smooth plastic of the aligners is less likely to irritate your mouth than metal braces.
Versatility – Invisalign can address several orthodontic issues simultaneously, including crowded teeth, gapped teeth, and misaligned bites.
How Veneers Work
A veneer is a thin porcelain shell that is permanently bonded to the front of a tooth. Because it covers the entire front-facing surface of a problem tooth, it can completely transform the color, size, and shape of one or more teeth. This procedure is often used to address mildly crooked, rotated, or gapped teeth. It offers several other benefits, such as:
Versatility – In addition to correcting minor orthodontic problems, veneers can also conceal stains, chips, cracks, and other cosmetic flaws.
Protection – If some enamel has worn away from your tooth, a veneer can shield it from sensitivity and further damage.
Durability – Provided you practice good dental hygiene, your veneer can easily last for 15+ years before it must be replaced.
Stunning results – Veneers will give you a dazzling smile fit for the red carpet. In fact, many celebrities have used them to attain their winning smiles!
Invisalign vs. Veneers: Which One Should You Choose?
Veneers and Invisalign are both excellent ways to correct crooked teeth. However, there is no one-size-fits-all answer as to which treatment is best for everyone. The only way to know fur sure which one is right for you is to schedule a consultation with your cosmetic dentist in Coppell. They'll take a good look at your pearly whites and decide which options will best help you get the straighter, healthier smile you deserve!
About the Practice
At Sandy Lake Dental & Orthodontics, our team of dentists aims to make optimal dental health and beautiful smiles achievable goals for everyone. We offer a variety of cosmetic dentistry services, including veneers and Invisalign clear braces, to help make your dream smile a reality. If you want to learn more about the difference between Invisalign and veneers, feel free to contact our office via our website or by calling (972) 393-7348.