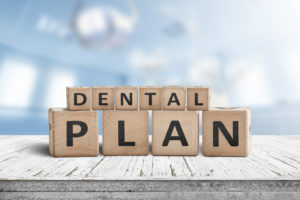 Can you believe how quickly 2019 flew by? Next thing you know, we'll be putting our new calendars on the wall and trying to remember to write "2020" when we have to date something. But before that time comes, there are still a few weeks left in 2019. It is in your best interests to schedule a dental appointment during that period. Why? Because if you do not use this year's dental insurance benefits in Coppell before December 31, you could lose out on them forever. Let's discuss how you can get the most out of your insurance policy.
Use It or Lose It
Most PPO dental plans operate on a calendar-year basis. At the beginning of the year, you are given a certain dollar amount that you are allowed to spend on approved services (your annual maximum). If any of that money remains unused at the end of the year, it does not roll over. It is gone forever. Very few people take full advantage of their dental insurance. In fact, according to one estimate, less than three percent of people with PPO plans meet or exceed their annual maximum. That amounts to countless dollars of lost benefits every year!
Certainly, all of this does not mean that you should undergo unnecessary dental work just for the sake of using your benefits. But you should schedule any services that your dentist in Coppell recommends.
The Importance of Preventive Care
Even if you believe your teeth and gums are perfectly healthy, you may still find it advantageous to schedule a checkup and cleaning before the end of the year. That is because:
Many dental plans cover two checkups and cleanings each year at little to no out of pocket cost for patients.
For every dollar spent on preventive care, you may save up to $50 on more extensive treatment down the road (according to a PBS interview of Dr. James Stephens, President of the California Dental Association). You could even spare yourself from a serious dental problem and avoid a visit to your emergency dentist in Coppell later on.
Don't Waste Your Deductible
Many plans come with a deductible, which is a certain amount that you must pay to your dentist each year before your insurance kicks in. If you have already paid this year's deductible, why wait until next year to get treatment? You can save yourself a bit of money in the short-term by using thisyear's policy to pay for any necessary preventive or restorative care rather than waiting until your deductible resets in 2020.
The end of the year is a busy time for most families, but don't let it become so busy that you can't make room in your schedule for dental care. Both your oral health and your finances will benefit when you use this year's dental insurance policy to the full.
About the Author
Dr. Brandon Horton is the owner of Sandy Lake Dental & Orthodontics. He prides himself on providing a positive experience for each patient, and that means that our team tries to make care as affordable as possible. We accept most insurance plans, and we have an in-house savings plan for folks without dental insurance. To learn more about our payment policies, contact us at 972-393-7348.